Welcome to the Zazpiak Bat Reno Basque Club Web site!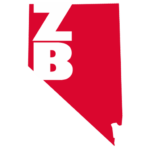 The club was founded in in September of 1966 with thirty-three people contributing $3.00 each for membership. Zazpiak Bat's principal mission is to preserve and maintain the traditions and culture of the Basque people in this area, while teaching others about the culture as well.
This web site contains information for current and potential members regarding our policies and activities. Thank you for visiting! You can also visit us on our Facebook page.
Thank you to everyone that was able to make it to the festival! We had a blast & we hope you did too. 
Mark Your Calendars!
The San Martin Dinner Dance is on Saturday, November 11. RSVP deadline is November 4. Check out the EVENTS TAB for the RSVP link & more information. 
Another HUGE thank you to everyone that volunteered & sponsored the festival. We cannot do what we do without each and every one of you. 
EXHIBITION SPONSORS
Blue Ribbon Meats
Edge Merchant Processing
Family First Chiropractic
Great Basin Food Co-op
High Power Mobile Welding
NV Silver Life & Health Agency
ME Designs
Q&D Construction
The Rossi Family
Savage & Son
SkinNV by Tony Laca
Western Nevada Supply
TXINGA COMPETITION SPONSORS
Edge Merchant Processing
Family First Chiropractic
Feed World
John Etcheto
ADDITIONAL SPONSORS
Borda Ranch
Liberty Food & Wine Exchange
Lead Dog Brewery
New West Distributing
Villa Basque Deli
The Wheyfarer