Welcome to the Zazpiak Bat Reno Basque Club Web site!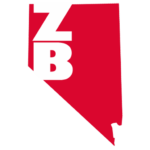 The club was founded in in September of 1966 with thirty-three people contributing $3.00 each for membership. Zazpiak Bat's principal mission is to preserve and maintain the traditions and culture of the Basque people in this area, while teaching others about the culture as well.
This web site contains information for current and potential members regarding our policies and activities. Thank you for visiting! You can also visit us on our Facebook page.

Next Event:
Dantza

Please join the Zazpiak Bat Reno Basque Club and the UNR Center for Basque Studies for a reception and special screening of the Basque country film sensation, Dantza. We are lucky enough to be joined by the director, Telmo Esnal, and two of the dancers in the film, Gari Otamendi and Jexux Larrea, who will be available to answer any questions. The event will take place THURSDAY, MAY 9, 2019.
Don't wait to reserve your seat! Tickets are free but seating is limited so make sure that you obtain a ticket via this Eventbrite prior to attending. Ticket distribution will close on May 6th so that we can provide the caterer with final numbers. Email renobasqueclub@gmail.com if you have any questions or concerns. Please use this link to register. REGISTER.

"Based on symbols and metaphors from Basque dances, Dantza is an imaginative musical film about the cycle of life and the development of society. Dance is used to deal with universal subjects in this film: amongst other things, survival, beliefs, celebrations, love and the never-ending struggle against death. The simple, clear narrative is backed up by songs, movement and rhythm."
The event will begin at 5:30pm with small plates and a no-host bar at the UNR Center for Basque Studies on the 3rd floor of the Mathewson-IGT Knowledge Center. The film will follow immediately at 7:00pm in room 107 on the 1st floor of the Knowledge Center.
The closest parking garage to the Knowledge Center is Whalen Parking Garage, and permit dispensers are available on the first floor. Parking permit dispensers are also located on the top floor of West Stadium Parking Garage.
We hope to see you there!
Zazpiak-Bat Basque Club
Basque Festival
When: Saturday, July 20, 10am – 4pm
Where: Wingfield Park, S. Arlington Av, Reno, NV 89501 (map)